Place, bound





#3
I consider enclosure as the limit between outside and the domestic space that ones clean and care for, therefore I developped a range of housekeeping brushes.





Living is related by the activity that one is doing in a place, at home. The brushes allow me to transpose an purely domestic activity in this new symbolic place that I am building.
Indeed, I developped in my thesis that it is from the moment that you take care of something or a place that you make it your own.
Therefore, the move of the brush-tool, it is a tradition that is carried.
By handeling, we repeat habits that we had in a different place, and by reppeting it through time we create the bound between here and there.

The gesture drawn by the brush, participates in the ritual of the cleaning/caring and thus to the construction of the domestic space. Here, the importance resides in the action that you replicate from one place to another and the bond that you create by doing this.

As I wanted to design a collection of brushes mostly made of textile, I worked on developing textiles combining weaving and rope braiding. The ropes are designed and made especially for these brushes: by changing the inside yarns or the outside threads, a large variety of qualities/properties are possible.

After a first exploratory phase, I went to visit a brush factory.
To deepen the work of shpaing the brushes, I work on wooden handles. The textile pieces are wrapped around. I exploit the freedom offered by weaving in terms of weft rhythms to create progressions of materials and variations of hardness of hair.

Natural materials such as horsehair or sisal are honored on the weavings while synthetic materials remain locked in the rope most of the time.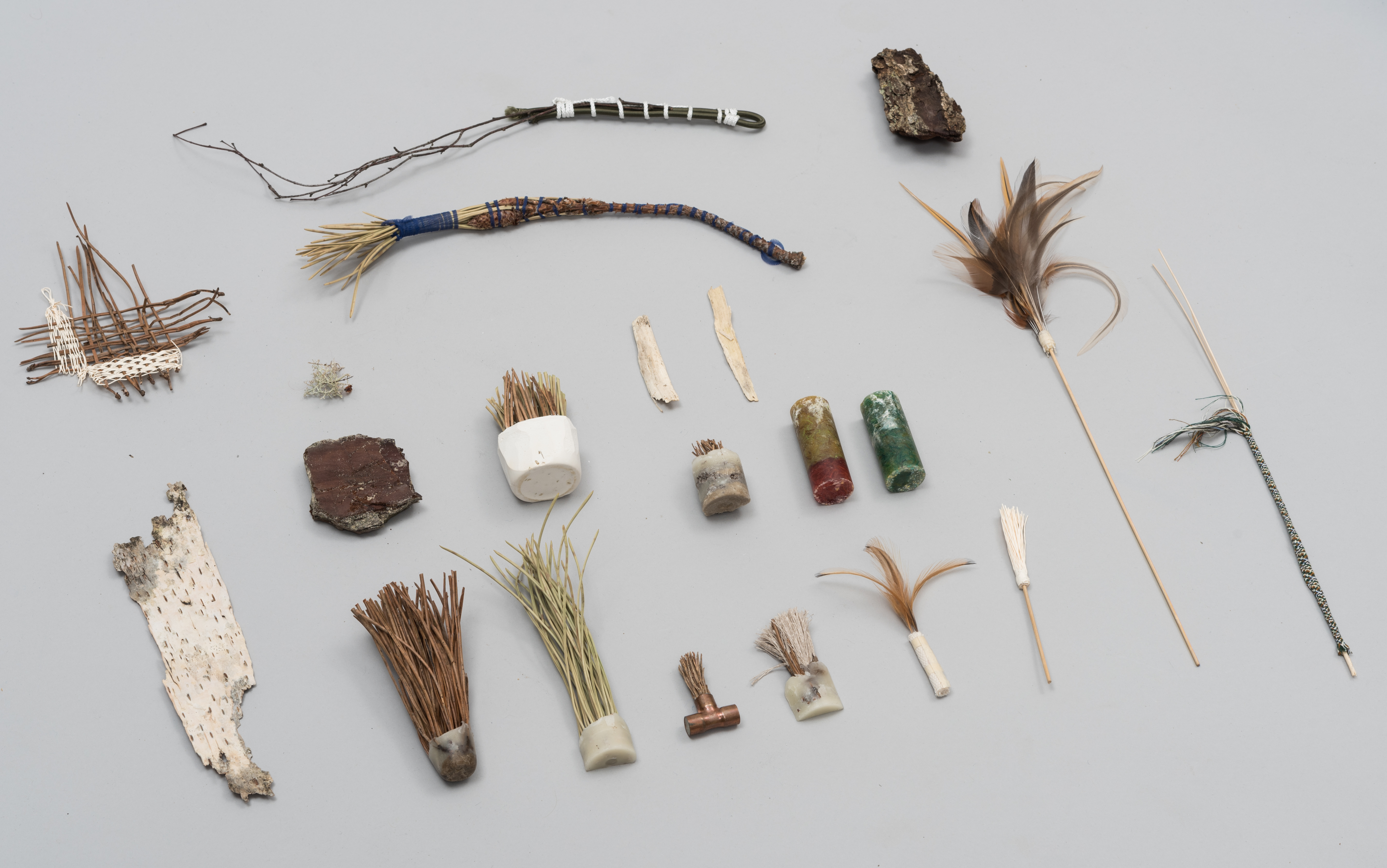 Realization of rope- braids, weaving, and blending of various techniques in order to create smart textile objetcs where the properties are localized according to the use. Natural and synthetic fibers usually used in the brush industry.
Design of 3 brushes assembled in a wooden shaft. Maple and various fibers.

Photos : Garance Maurer
ENSCI-Les Ateliers, 2018