Place, bound

#4
The hearth is converted in oil lamps.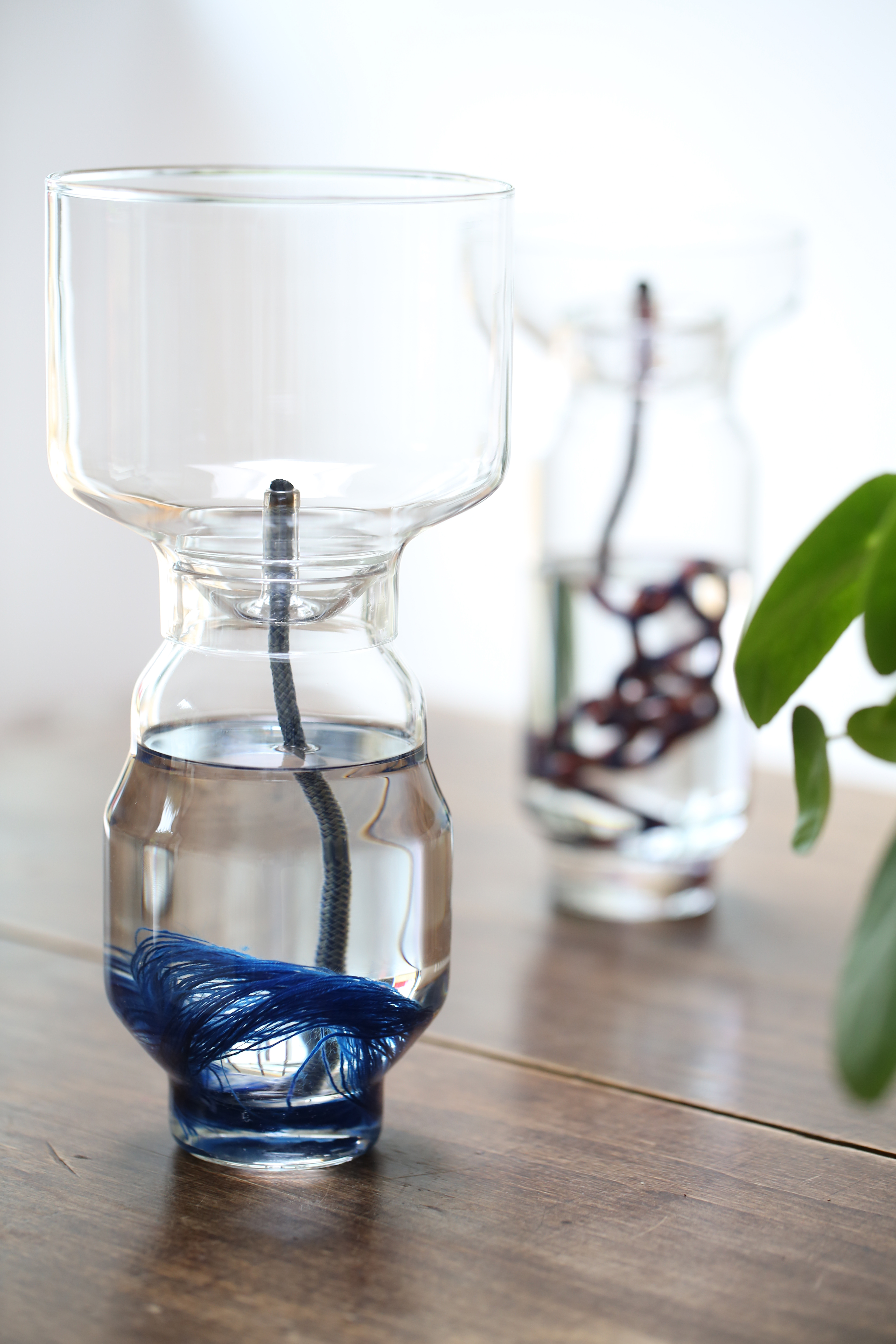 The hearth is the main element of the habitat. It's around it that all the elements merge. The discovery of the fire represent a technical revolution which will have an extraordinary incidence on humanity evolution. The progress resides in the artificial extension of the day though light. It's around a fireplace that communities start telling stories.

For the hearth, I designed a collection of oil lamps in which the textile reside in the heart of the lamp.
The oil soaks the wicks and climbs by capillarity until the burning spot.
Again, the ropes are designed especially for that use: the fibres are all vegetal and natural. I play with the possibilities offered by the technique by changing the size and the composition of the inner part of the rope, coming out of the braid or inflating so it deploys in the liquid. Other textiles tests were made, like weaving, basketry and knitting.


Since the wick is usually hidden in an oil lamp, I chose the glass to reveal it.


In order to draw and design the cotenant, I went to visit an industrial glass factory (they mostly realize pieces for laboratories using borosilicate glass). They use prepared tubes of different diameters, and assembly them.
From these existing shapes and sizes of tubes, I designed different pieces for my lamps. 2 bottles and 2 mobile parts that can adapt to both bottles. I had it done by a professional glass-blower (Ludovic Petit).
The variety of possibilities that both the pieces of glass and the wicks combinations offer is large. You can have different lamps according to your tastes and uses (for example if you need to protect the flame in an outdoor use, or admire the flame alone, indoor).


The ray of light created by the flame, which one chooses large or small, delimits a space: that of the heat and the comfort, this common place which profits the imagination.
The moving boundaries of this place interact with those created by the rest of the tracks explored, under the roof, on the carpet, inside and in the light.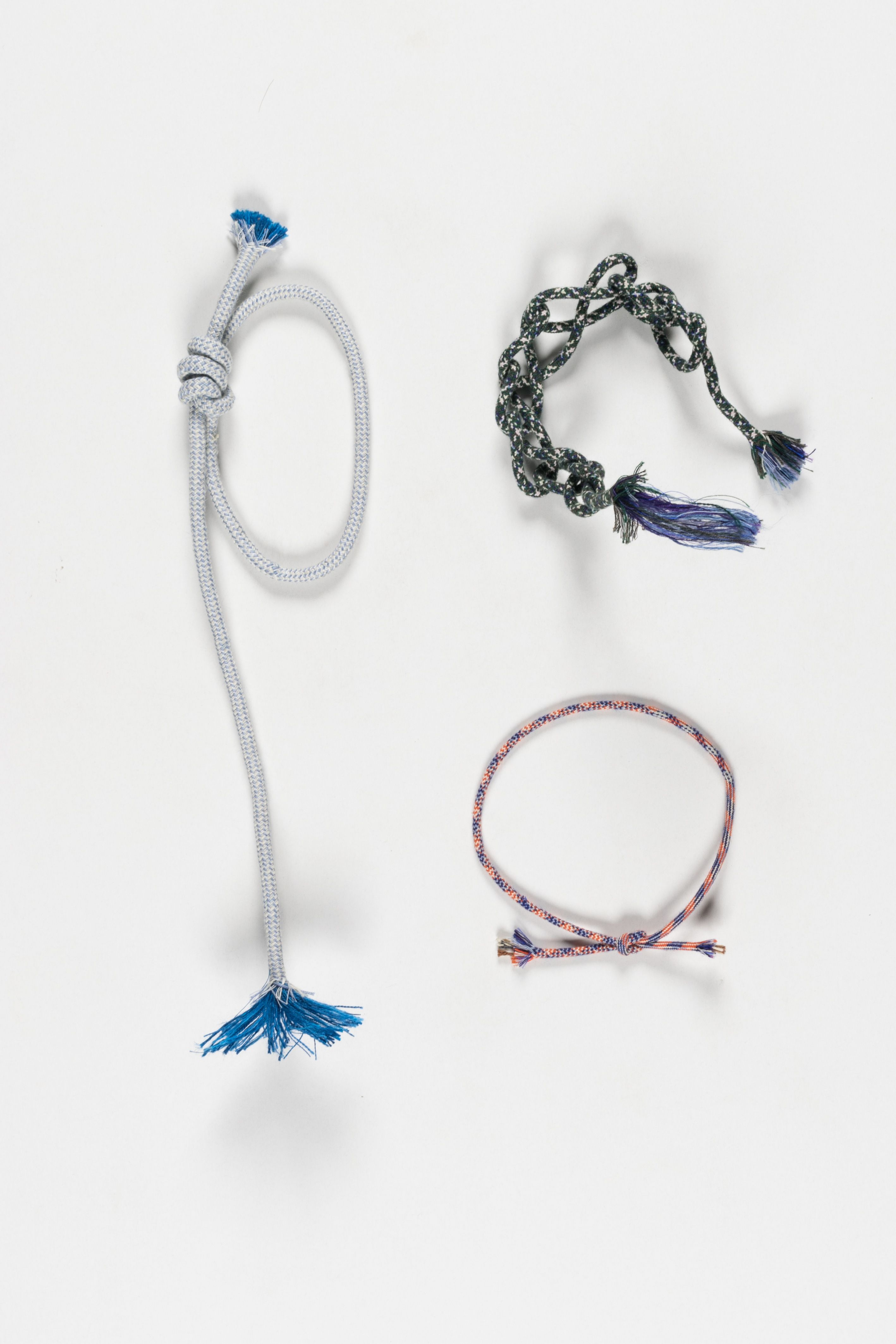 Design and prototype of two modular and functional oil lamps. Work on the vegetal rope wick and conception of the glass pieces produced by a professional glassmaker.
Photos : Lucas Falzon, Garance Maurer
ENSCI-Les Ateliers, 2018





That's how I envisioned textile in its constructive form all along this project. The textile is outlining the habitat in its symbolic aspect.

Central element of each object, yarns and threads are the structure and does not confine as just a surface feature. By drawing this range of objects, they're bounding the narration and the technical processes.

By knotting and interlacing yarns, the textile account for this research project. Between archaism and technology, it is a "smart textile" questioning our ways of living.