Refuge - l'envers des pentes residency





Living and creating in an high mountain refuge during a week in order to put forward a peculiar interpretation of the territory.

I mostly worked on colour making. The idea of creating my own natural pigment based paint like vernacular colours, using elements found on the spot, came from my desire of drawing a sensitive portrait of this particular place in the line of Georges Perec (The infra-ordinary or his ways of questioning the usual) and using scientific inventory methods, levying soils and flora.

By collecting these fragments and transforming them in colours or material samples, I'm capturing a «here and now» in a quasi photographic way.

The samples depicts the geographic space and the symbolic place as well as time and movement.

This residency was also the occasion to continue my research on the habitat opening my reflexions to this specific environnement.




Vernacular colours and materials, composition, paintings, photographs.

One week in La Lavey Refuge in the Parc National des Écrins
With the Envers des Pentes association
A huge thank you to Caroline, Charlotte, Julia, Antoine et Marion.


Variations
Multiple created for l'envers des pentes

26 x 37 cm
50 numbered copies
printed et Deux-Ponts Manufacture
on paper soho tintoretto gesso white 300g

Buy it there : http://lenversdespentes.com/multiples/



Exhibtion of the artist's pieces, realized in the refuges during summer 2019 with l'envers des pentes.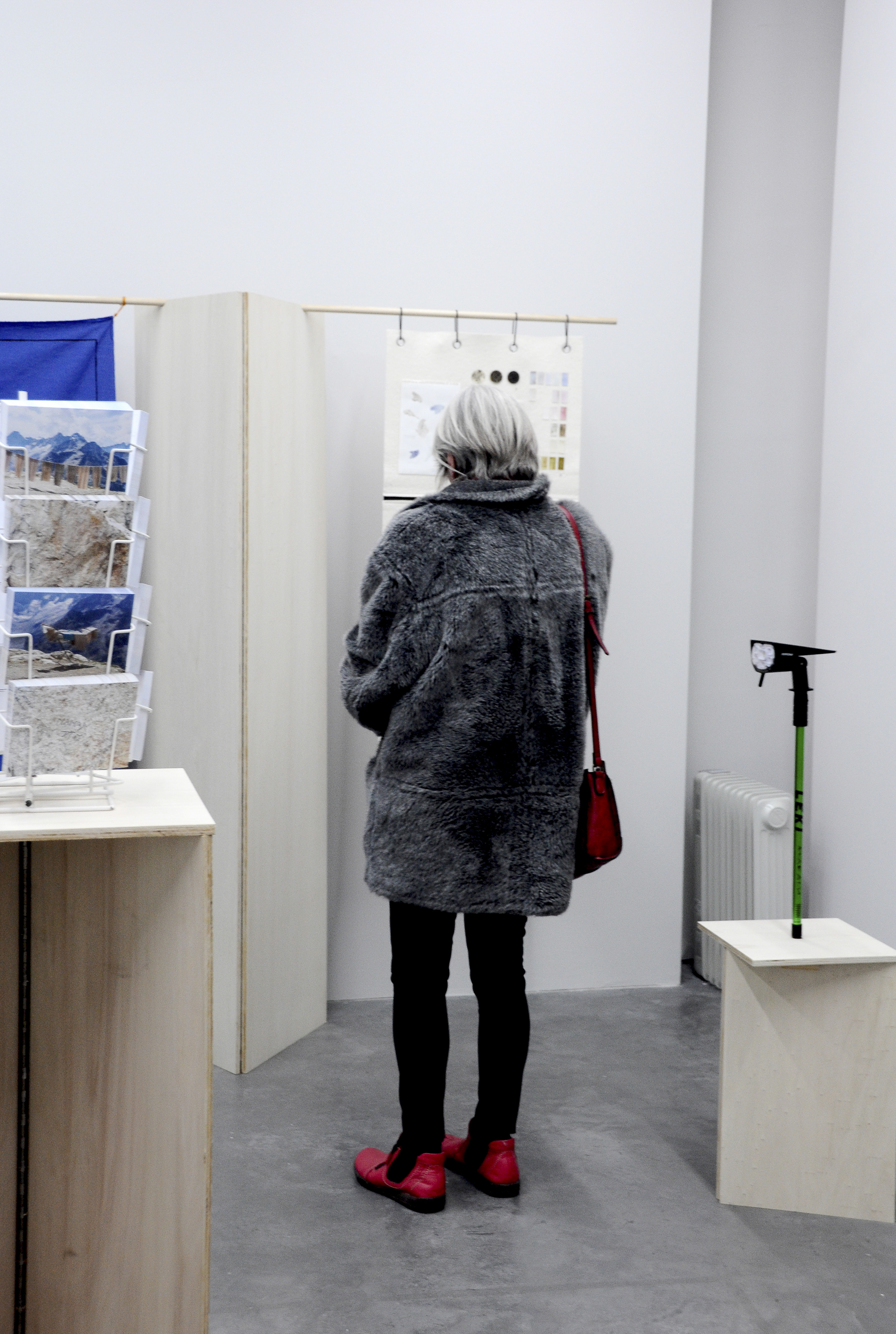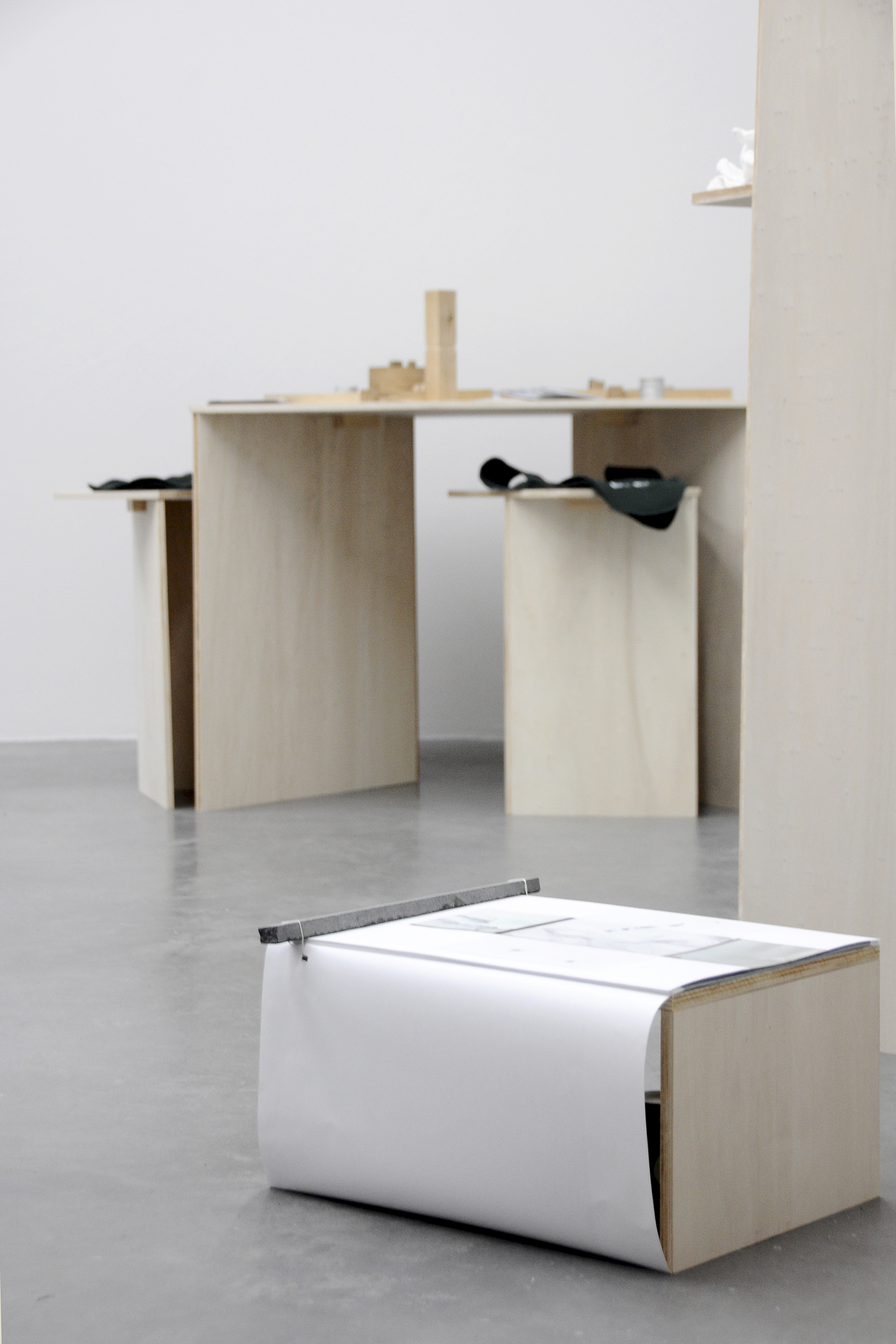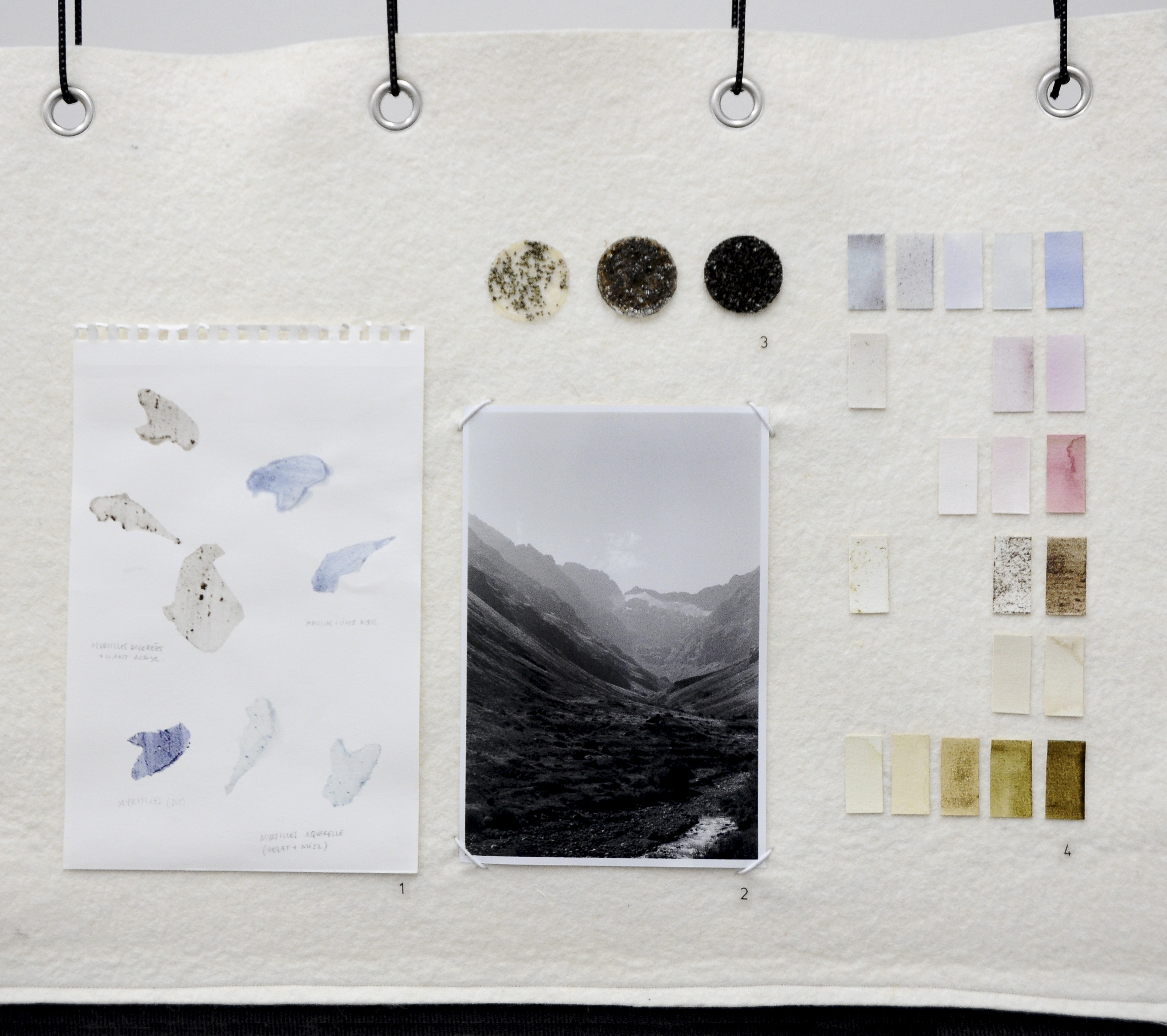 44.898639 N / 6.206164 E
Mixed media. Paint with natural pigment bases: plants, fruits, berries, minerals, mud, earth. Photography, drawings, compositions. Felted wool, paper, plastic, metal, synthetic fibers.


With the pieces of the artists:
Hélène Bellenger
Estelle Chrétien
Dorian Degoutte
Pâle Mâle
Garance Maurer
Bertrand Planes
Chloé Serre
Delphine Wibaux
Valentin Lergès


Display and organization:
Marion Wintrebert

Exhibition Refuge:
Musée du Dauphinois, Grenoble, (3 March of 2020 - 21 June of 2021)

Exhibition L'envers des pentes:
Centre d'Art Contemporain Villa du Parc, Annemasse ( 16 - 18 January of 2020)
Centre d'Art la Halle, Pont-en-Royans, (1st of February of 2020)
Centre d'Art Contemporain Les Capucins, Embrun, ( 6 - 8 February of 2020)

Photo credits : Garance Maurer, Opening at the Art Center Les Capucins,
the 6th of February of 2020