Mexican Residency : SAN LUIS POTOSI
#1 #2 #3 #4 #5 #6 #7







For the fifth stage of this residency with the Alliances Françaises, I go even further in the North of Mexico, to San Luis Potosí. Here I work with the Museo Leonora Carrington and the Centro de Artes CEART de San Luis Potosí. I'll be working there from May 3 to May 12, 2019.


When I arrived in San Luis, the French Alliance introduce me
to the anthropologist Enif Hernandez with whom I am going co-work during the micro-residency. We start visiting the
communities of artisans of Suspiro Picacho in Mexquitic de Carmona, where the basketwork made from sotol (a kind of cactus found in this region) predominates. We also discover a traditional weaving workshop of great quality in Santa Maria, the rebozo: a kind of scarf made of ikat silk, iconic in Mexico.
At least, my visits to Teenek communities at Tempate - Aquismón where the craftswomen perpetuate the typical cross-stitch of the Huasteca Potosina region, give me a very beautiful creative horizon
to explore.
I also meet the contemporary artist and weaver Mariana
Ortega in his MAROG weaving workshop, with whom, Enif and I are going to collaborate for this micro-residency.
Ikat is a dyeing technique used to pattern textiles that employ resist dyeing on the yarns before dyeing and weaving the fabric, originally from Asia, here used for making rebozo. This advanced technique and the handle of vernacular fibers such as ixtle, sotol, lechuguilla used for basketry lead me to organize an interdisciplinary research workshop with my collaborators. We explored various paths, between dyed textiles and silkscreen printing techniques on different media (paper, ixtle, and sotol, wool, and cotton). The basic pattern is inspired by the striped compositions of robozos.
Here the sisal is dyed in ikat and then woven.
I'm interested in surrealist creative processes such as chance, mixtures, or "cadavres exquis" inspired by my presence in this surrealist museum (dedicated to the English surrealist artist Leonora Carrington). And taking as references the duality present in the sculptures of Leonora Carrington, the pieces created for this exhibition propose different approaches and invite to "see further". Unforeseen events, unexpected forms, organic deployments. The searches lead to discoveries and encounters.








Analogue and digital photographs. Research notebooks and sketches.



• ENCUENTROS
(discoveries - encounters)
Exhibition presented from May 15 to June 2, 2019 at the Leonora Carrington Museum.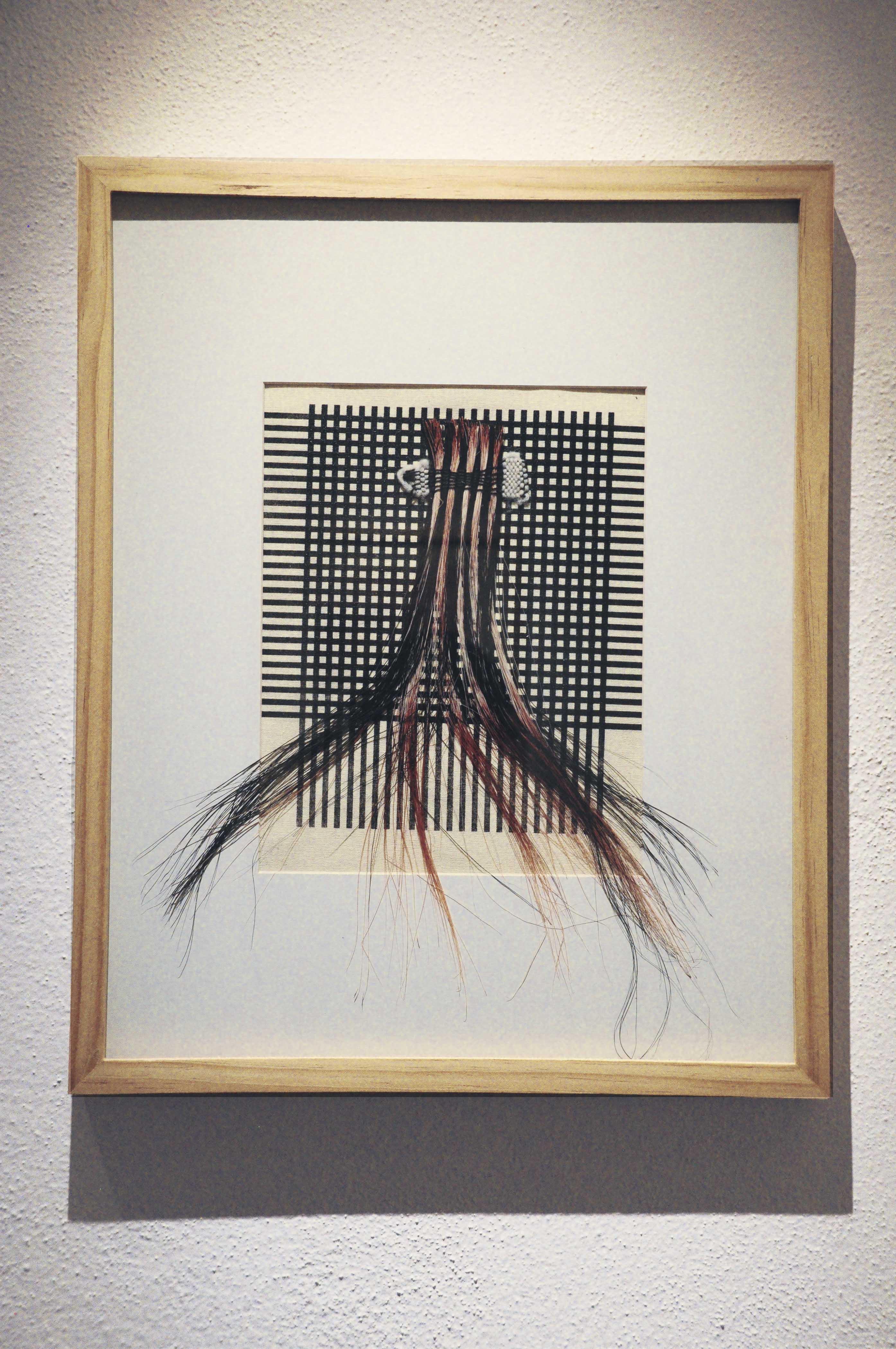 Ixtle weaving dyed with ikat technique on a nylon warp, silkscreen print on paper and fabric , woolen fibers, ixtle, objects, tools, seed and photos.

Co-creators: Enif Hernández and Mariana Ortega

Thanks to Pascal, Nadia, Antonio, Enif, Mariana and Ricardo.


Photo credits : Garance Maurer



Explore the different steps :
︎ introduction and final restitution
︎ TENANGO DEL VALLE #1
︎ SAN CRISTOBAL DE LAS CASAS #2
︎ MERIDA #3
︎ QUERETARO #4
︎ SAN LUIS POTOSI #5
︎ SALTILLO #6
︎ CIUDAD DE MEXICO #7