Mexican Residency : SAN CRISTOBAL DE LAS CASAS
#1 #2 #3 #4 #5 #6 #7






For the second stage of this itinerant Mexican Residency, I collaborate with the Alliance Française de San Cristóbal de las Casas in Chiapas in partnership with the Museo Na Bolom.



I discover the city of San Cristóbal de las Casas on March 24, 2019. For ten days I will reside and work at the Na Bolom museum (civil cultural association aiming the research, promotion, and preservation of the heritage of indigenous communities of Chiapas). I visit artisan workshops in Amatengango (ceramics) and Larrainzar (weaving) with which I will collaborate.

During four mornings, an interdisciplinary workshop is organized in the museum. The craftswomen come with their raw materials and tools (earth, natural pigments, threads, backstrap looms). The meeting is not only around materials but also consists of initiating intercommunity relations between these craftswomen from different villages. Each of them is presenting its own practice to others and together we are learning the basic techniques.

Knowledge exchange, material experiments and sharing visions.

Regarding the available time and production time needed for each discipline, we decide to focus more particularly on ceramics, quicker than weaving. The workshop ends with the cooking of the pieces in an open-air oven, in the museum garden. It's a moment of joy for everyone!

A collection of earthenware and hanging textile pots was developed during these few days to materialize this human and sensitive encounter. The objective set with the artisans and managers of the museum (and their store) is to continue this ceramic-textile collaboration to produce a small line of objects intended for sale.
A presentation of artisans and techniques accompanies the object: the narration aims to make the buyer aware of time and know-how necessary for production. Indeed, the objective is to bring out the anonymity inherent in these local crafts and to communicate this richness that standardization present in the many markets of the city tends to devalue.
How to promote more qualitative productions while preserving traditional techniques and vernacular natural materials?

The intention of creating an evolving and innovating dynamic within the community will have been initiated: ceramic workshops led by women of Amatenango are now regularly offered at the Na Bolom Museum.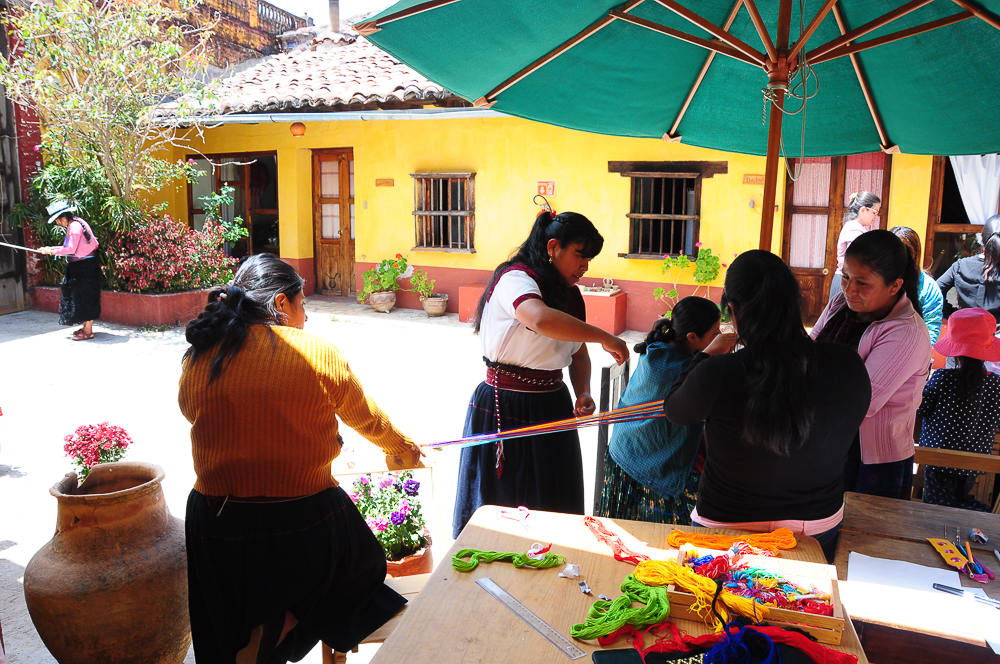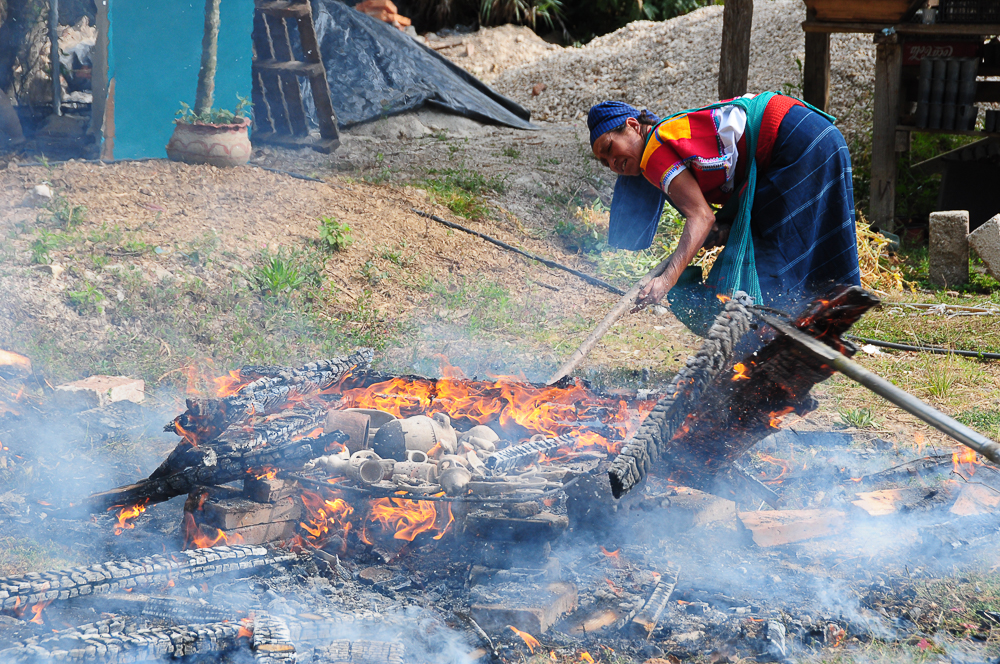 Digital photographs. Visiting the ceramic workshops and the weaving workshops (backstrap looms and pedal looms).
Workshop in Na Bolom and collaborators : Angelina Gómez Ruiz, Manuela Gómez Santiz, Martina and Catalina Gómez Gómez, Maruch Santiz Gómez, Marcela Gómez Pérez



• JUNTAR
(junctions)
Exhibition at Casa de la Ciudad de San Crisóbal de las Casas, presented from April 2 to May 20, 2019 :

Suspended pots made of clay and textile, clay tests, weaving and macrame tests, junctions pieces.

With : Angelina Gómez Ruiz, Manuela Gómez Santiz, Martina and Catalina Gómez Gómez, Maruch Santiz Gómez, Marcela Gómez Pérez

Thanks to Karina, Patricia, Jenny and the Na Bolom team.

Photo credits : Garance Maurer



Explore the different steps :
︎ introduction and final restitution
︎ TENANGO DEL VALLE #1
︎ SAN CRISTOBAL DE LAS CASAS #2
︎ MERIDA #3
︎ QUERETARO #4
︎ SAN LUIS POTOSI #5
︎ SALTILLO #6
︎ CIUDAD DE MEXICO #7