Brun de Vian Tiran x ENSCI





Working on a new collection of plaids made of Three Mérinos Wool by the French manufacture Brun de Vian Tiran.

Group project for the design a new color range and a moodboard for this collection added to personnal work on woven samples : bidings tests, and global composition. The visit of the manufacture in the Vaucluse, the necesity to adapt to an industry and realizing that we had the very same language was trully instructive.

A selection of plaids came out in stores.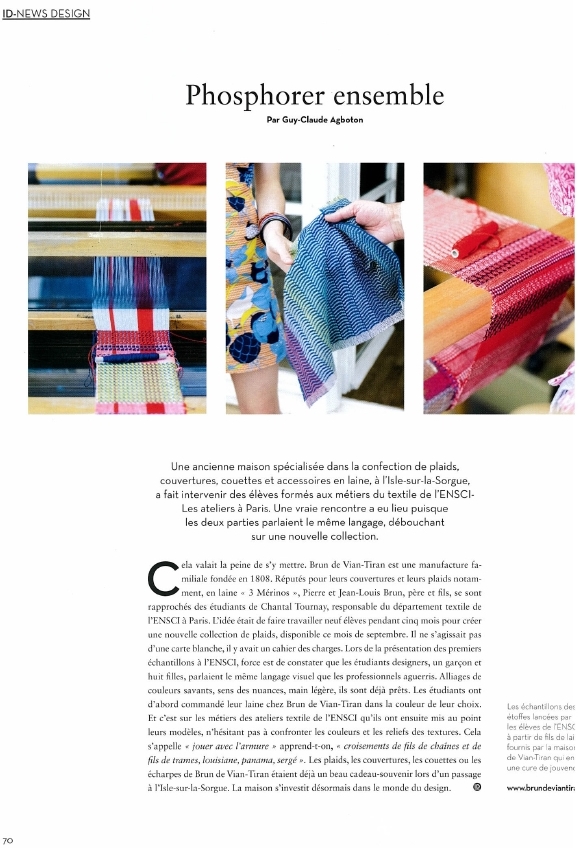 Photos :Claire Cut, Garance Maurer ©

ENSCI-Les Ateliers, Brun de Vian Tiran, 2015